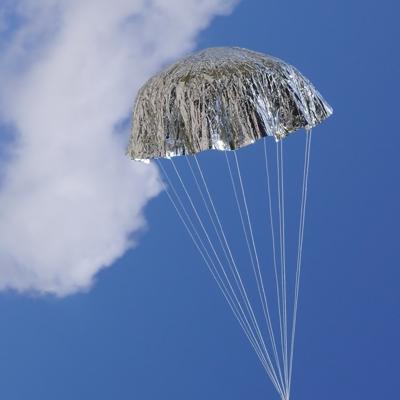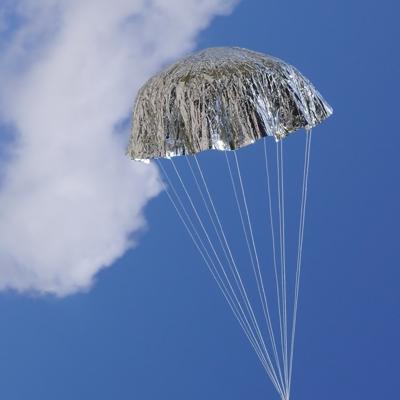 15" 1/4 Mil "Over Easy" EggLoft Competition Parachute
15" "Over Easy" Parachute designed for EggLofting Competitions. Comes with pre-cut 1/4 mil (0.00024") Aluminized Polyester Canopy, pre-cut "over the top" shroud lines, heavy-duty interlocking snap swivel & complete instructions. Approximate weight 2.5 grams. Can also be used as a normal competition parachute if needed.

Construction is required. Thin CA glue is recommended for construction.