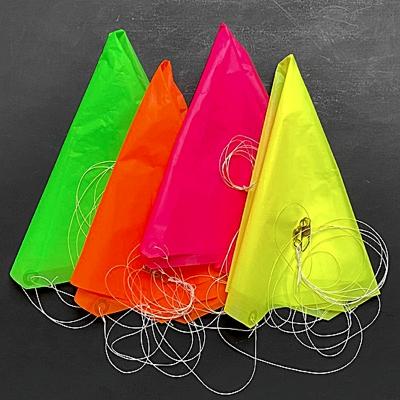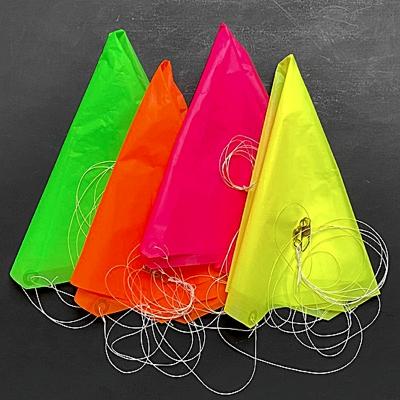 All the Fifteens! Four 15" Neon Sport 'Chutes
Bulk Pack of four 15" Neon Sport 'Chutes (1 each Neon Green, Neon Orange, Neon Pink & Neon Yellow) at a discounted price! $13.96 value if purchased separately!

Neon Sport 'Chutes have bright, highly visible canopies and come with reinforcements, pre-cut shroud lines, snap swivel and instructions for assembly. Great for most smaller sized/lightweight model rockets.