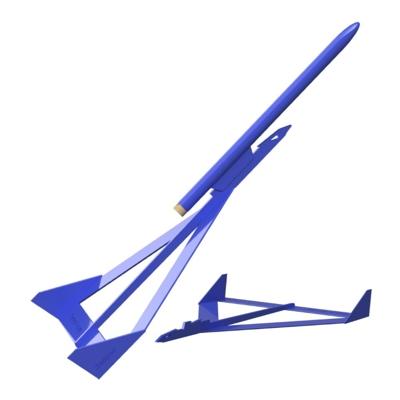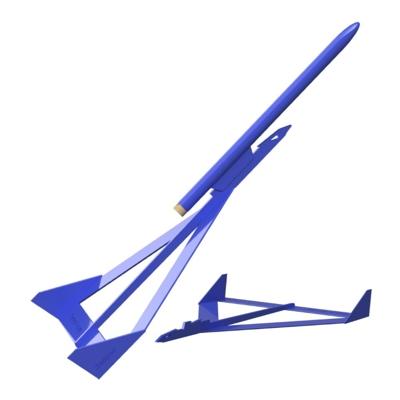 Blue Jay™ Boost Glider Model Rocket Kit (Semroc)
Boost Glider Model Rocket Kit for 18mm Engines. Laser-cut balsa parts. The model soars upward under rocket power then the pod separates to come down on a streamer while the main section gracefully glides to the ground to fly again!
This is a fairly easy to build Boost Glider ("BG") that is similar to the old Edmunds "Deltie" design. While not strictly a "competition-style" BG kit, this model can put in good times if you're looking for a simple glider to use in NAR competition.

Pod Specifications:

Length: 13.75

in/34.93 cm


Body Diameter: 0

.73 in/18.5 mm



Glider Specifications:

Length: 16

in/40.64 cm


Wingspan: 13.5 in/34.3 cm
Approx. Weight: 1.4

oz/39.7g





Manufacturers Skill Level 2 (out of 5)


Glider Recovery (Streamer Recovery on Pop Pod)
Recommended Engines:

B4-2; B6-2;

C6-3



What else you'll need to build this model:

Scissors; Hobby Knife; Ruler; Adhesives (Wood Glue or CA); Sandpaper; Masking Tape.

What else you'll need to fly this model:

Electronic launch system; launch pad with 1/8" launch rod; recovery wadding; engines (see list of recommended engines above).