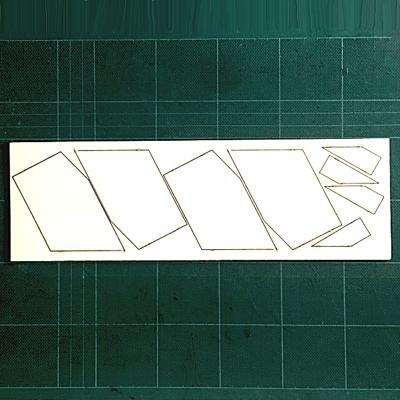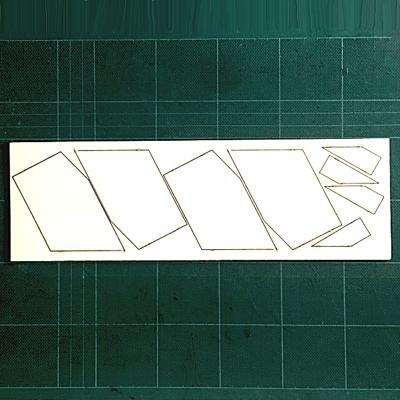 Clipped Delta Combo Fin Set "RP3" Pre-Cut Lite Plywood
Lazer-cut lite plywood fin set. Two set of fins, four fins per set.
1/8" thick lite ply; Larger Fins: Root length 2.5"; Total length 3.625"; Width 2.125"; Smaller Fins: Root length 1.75"; Width 0.625"
These are the same fins that come in our
24mm RP-3 kit
.