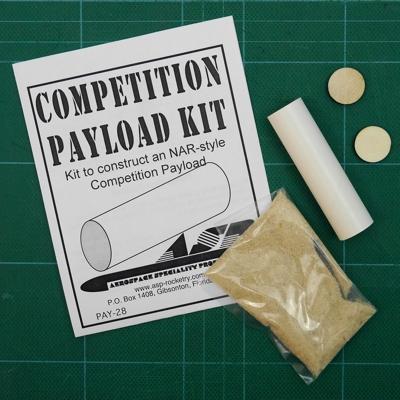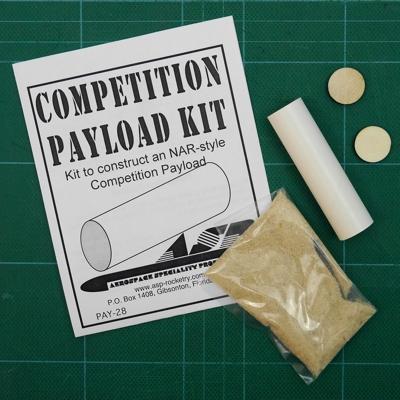 Competition Payload Kit "Classic"
Materials and instructions to construct an NAR-Style Competition Payload. 2.75" X 0.74", min. weight 28 gm. Designed to be a snug fit in our TT - 20 Telescoping Tube.

Note: this payload conforms to the older NAR Payload rules. The new rules allow for a smaller payload that we will be producing soon. This payload is still "legal" under the new rules, but may not be as competitive as a smaller diameter one.