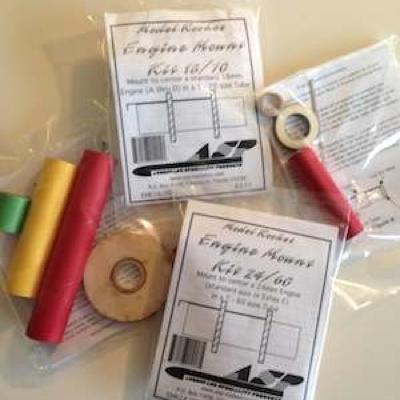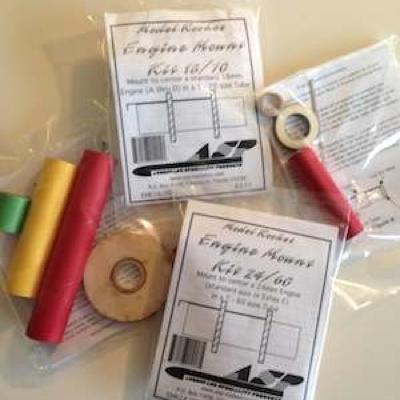 Engine Mount Kit 18/50
Model Rocket Engine Mount Kit that centers an 18mm Standard Engine inside a T-50 Tube.
Includes quick-change engine hook, spiral wound centering rings and engine block, engine mount tube and full instructions.

Pricing for quantities of six or more are based on bulk packaging - all will come in one package with a single set of instructions (which you can photocopy if desired for use by multiple modelers). If you do want quantities of six or more still individually packed, please let us know at the time of your order, pricing will be the same as the individual units ($2.99/ea).