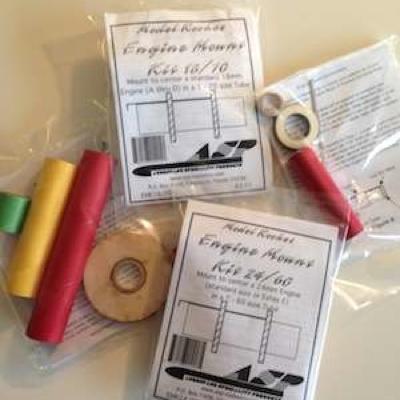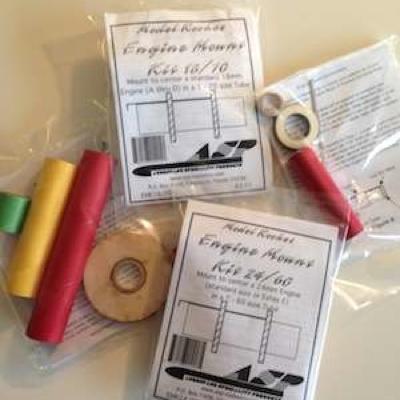 Engine Mount Kit 29/80
Model Rocket Engine Mount Kit that centers an 29mm Engine inside a T-80 or T-2.6 Tube. Designed to fit a standard G (4.88"/124mm long) engine or shorter 29mm diameter F or G engines.
Includes quick-change engine hooks, spiral wound engine block, engine spacer, plywood centering rings, engine mount tube and full instructions.