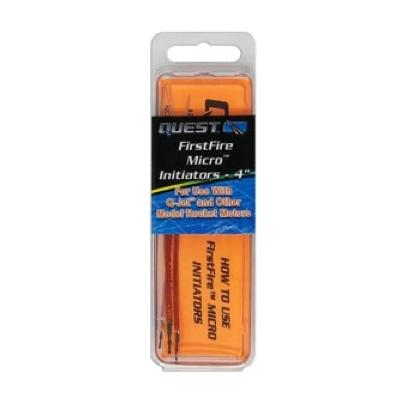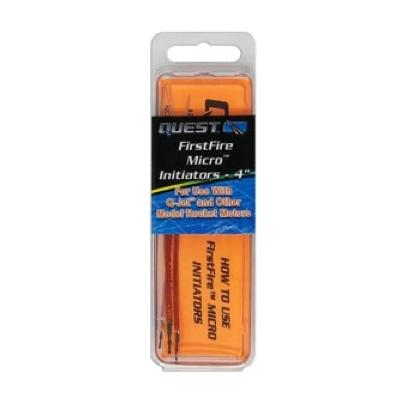 First Fire Micro Model Rocket Initiators
3 Pack, 4" long. Igniters designed primarily for use with any A thru D Engines. Made by Quest/Aerotech.

Quest FirstFire Micro™ Initiators are are the same as the ones included with the Quest Q-Jet™ motors and can be used with most any 18mm motors.

Note: we can only ship this item by ground to the Continental US.