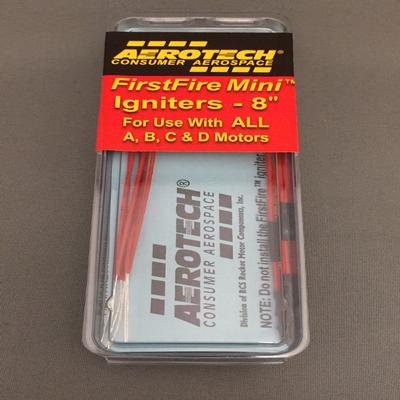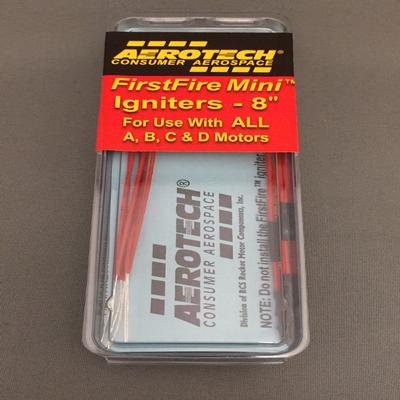 First Fire Mini Model Rocket Igniters
3 Pack, 8" long. Igniters designed primarily for use with any A thru D Engines. Made by Aerotech.

FirstFire Mini™ igniters are manufactured with a smaller diameter wire than the FirstFire Jr™ igniters, allowing them to fit a wider range of engines, particularly those with small throats. Works on both 9V and 12V launch systems. FirstFire Mini™ igniters are 8" in length and come single dipped in AeroTech's pyrogen mix. Even though designed for smaller engines, the 8" length should also allow them to be used in some larger engines that you may have difficulty in fitting a First Fire Junior or other igniter into due to a small opening.

Note: we can only ship this item by ground to the Continental US.