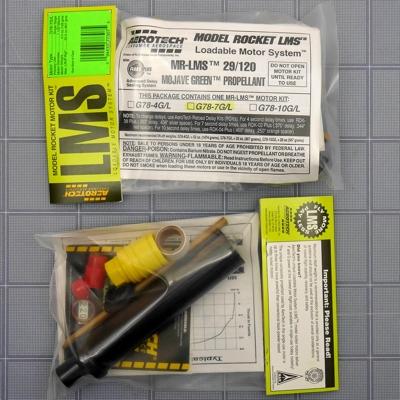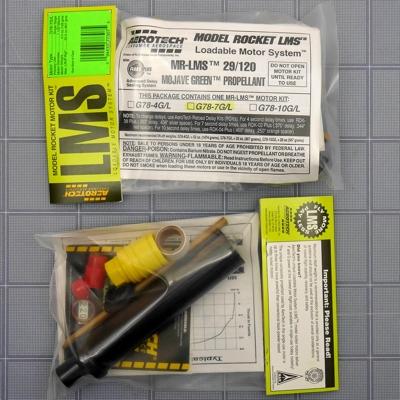 G77-7R/LMS Model Rocket Engine
29mm in diameter x 124mm long. Total impulse 102.9 Newton-seconds. Fits inside T-29 size tube. Comes with Igniter. One per pack, made by Aerotech. "G" class engine that does not require an extra Hazmat fee!

"LMS" motors require some assembly. Comes with complete instructions.
Required for Assembly: Super Lube™ or other grease (we have 1 ml packets available, and you can also find at any hardware store, etc.), hobby knife and 5-minute epoxy.
Recommended: disposable rubber gloves.

Note: we can only ship this item by ground to the Continental US.

A few states have age restrictions to purchase model rocket engines, click here for more info.