Model Rocket Rail Buttons
Rail buttons can be used to replace traditional launch lugs. They help to guide the rocket on its first few feet of flight until sufficient speed is developed for the fins to stabilize the model. At least two buttons should be used per rocket.
The advantage of rails over a normal launch rod is that a rail is generally much stiffer than a rod and you will almost never get "rod-whip" as the rocket leaves the launcher. Rails are becoming more common at launches for heavier mid and high-power rockets, and can even be used for smaller models if desired. Many clubs and organized launches now provide rails, but be sure to check the availability before planning on flying a model with rail buttons.

1010 size rails are the most common and can be used with most mid and high-power rockets.

The mini size buttons are about a third the size of the 1010 buttons and can be used on smaller, "model rocket" size birds, but multiple ones can also be used on larger models as well.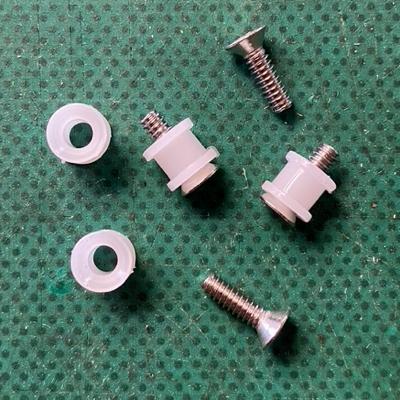 New! One-piece Delrin Rail Buttons for Model Rockets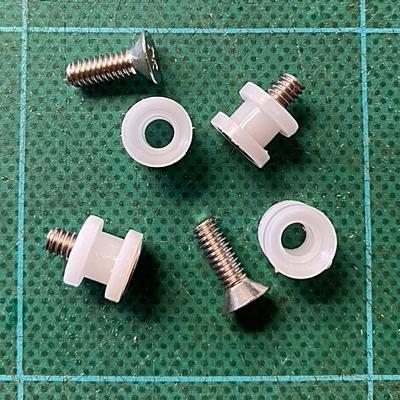 New updated One-piece Delrin Rail Buttons for Model Rockets

What's New
Testimonials

Aerospace Speciality Products was highly instrumental in my TARC team's success this year. All orders were fulfilled with expertise and speed, and Andy went above and beyond to ensure that we had precisely the right rocketry components. I say wholeheartedly that Aerospace Speciality Products is second to none in customer service. Trust all of your rocketry needs to Andy whether you are a hobbyist or going after the Team America Rocketry Challenge. Great company! - Greg S.

View all testimonials