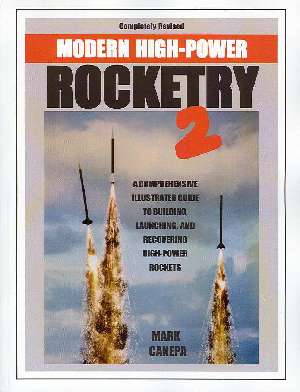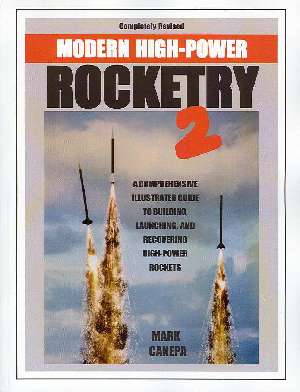 Modern High-Power Rocketry 2
Modern High-Power Rocketry 2
A Comprehensive Illustrated Guide to Building, Launching, and Recovering High-Power Rockets
by Mark Canepa

Completely revised! Very well illustrated (over 800 new photos!) and informative! Softcover, nearly 400 pages. All of the original chapters have been rewritten. Much new info is now included, including info on several motor manufacturers and hybrids. Everyone with an interest in larger rockets should have this on their bookshelf! If you liked the first book, you'll love this one!