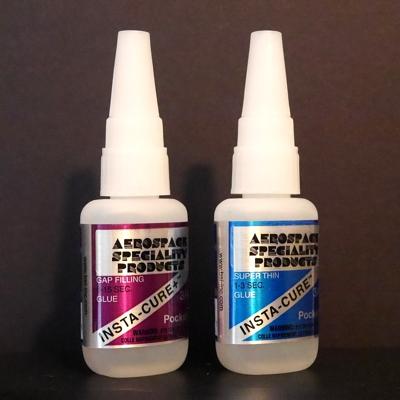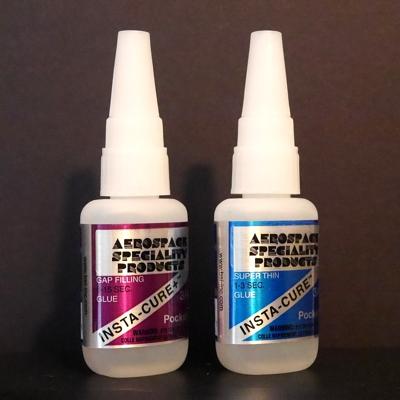 Pocket CA Combo Pack
One bottle each of Quick Cure (Thin), Gap Filling (Medium), and Maxi-Cure (Slow) Cyanoacrylate Glue - 3/4 oz each that comes in bottles designed for keeping in your range box or tool box. The top has a pin built into the cap that covers the nozzle and seals the bottle so that if it is tipped over, the bottle will not leak.

Also included is a six pack of Pocket CA Extender Tips that are designed to fit the top of these bottles and allow for finer application of the CA if needed.

Manufactured by Bob Smith Industries.