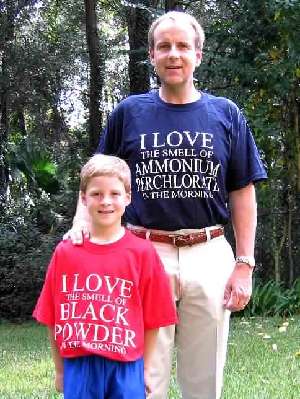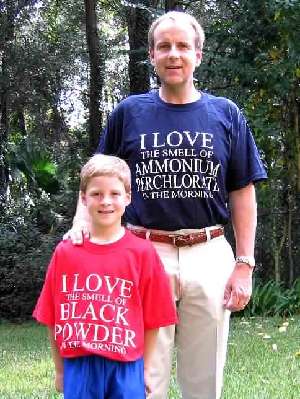 Small "Ammonium Perchlorate" Tee Shirt Navy
Ammonium Perchlorate shirt has "I LOVE THE SMELL OF AMMONIUM PERCHLORATE IN THE MORNING"* on the front, with "It smells like rocketry!" on the back.

Very Limited quantities, special price limited to stock on hand.

* of course, you shouldn't actively or intentionally inhale rocket exhaust!