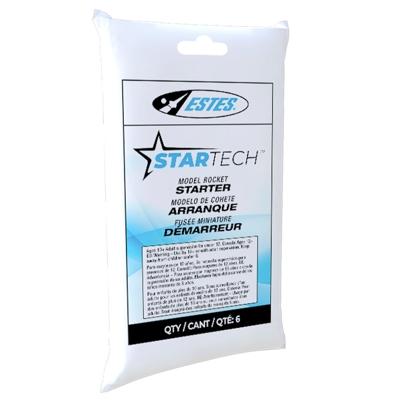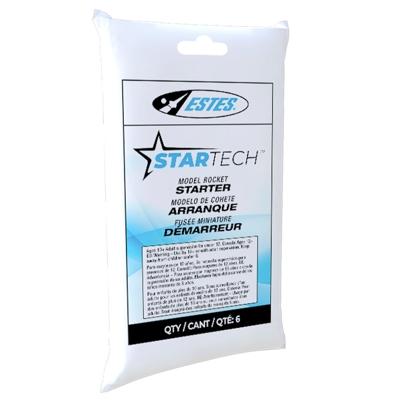 StarTech™ Model Rocket Starters (Estes)
The new StarTech™ starters stay true to the design of the original, with one key addition. The small nichrome wire, the one that heats the propellant at launch, has been dipped in a specially crafted chemical compound that reacts with the heat of the wire to create a large burst of heat and pressure that ensures ignition. Never misfire again! Includes 6 starters.

6 Pack, for use with any standard Black Powder Motors (not for use with MicroMaxx). These are the newest-style Estes Igniters (Estes product #2303).

Please note: we currently have these on order and expect to have them in stock sometime during the second week of May. You can go ahead and order now and we will ship as soon as we get them physically in stock. If you order other items at the same time we will hold the entire order and ship all together. If you wish to order other items that you want to have shipped earlier, please place separate orders.