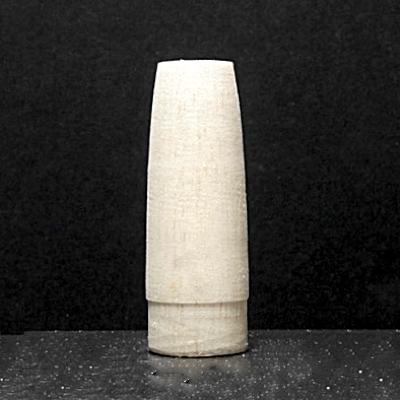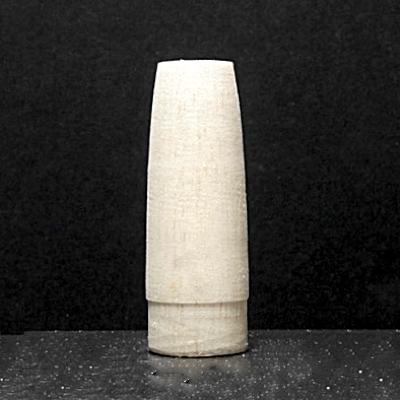 T - 55 Wood Tail Cone "V2"
Model Rocket Tail Cone made from Balsa that fits T-55 size Body Tube. Has a hole bored through the center that fits a T-20 (18mm) size Tube.

Cone Length: 3.125"
Shoulder Length: 0.69"
Approximate Weight*: 0.13 oz/3.7 gm

This is the same tail cone that comes in our 18mm V2 kit.

*As wood is a natural product the weight may vary somewhat from piece to piece.