<<Back to News
Congrats to TARC champs Russellville City School!

The 2015 Team America Rocketry Challenge (TARC) finals were held this past weekend in Virginia. 101 teams (representing 28 states plus the US Virgin Islands) competed in the Finals and the top ten finishers, along with winners of the various special awards, shared a $100,000 overall cash prize pool!

Russellville City School from Russellville, Alabama finished in first place and took home a cash prize of $20,000 (plus $1,000 for their school). In addition, courtesy of sponsor Raytheon, the team will be traveling to Paris in June to fly against the winners of the TARC-equivalent event in the UK and France at the Paris Air Show, which will be the biggest aerospace show and exhibition in the world in 2015. This was the first year a team from Russellville City School has made it to the finals.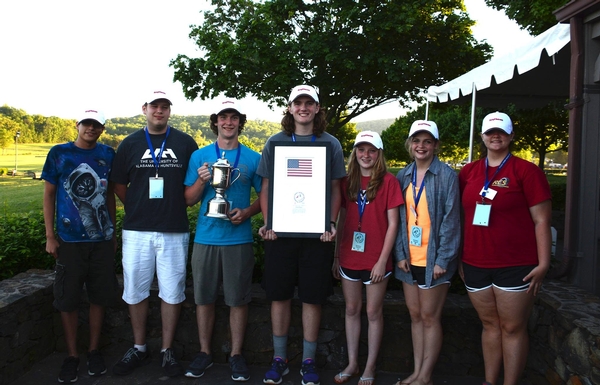 The Champs!
695 teams (representing over 5000 students) entered TARC this past year from 48 states. If your school (or other eligible youth group) didn't enter this year, be sure to make plans to do so for TARC 2016! For a quick overview of the TARC 2016 click
here
.
We have several pictures and videos from the finals up on our
Facebook page
. We'll have more updated info about the 2016 contest on our site on the
TARC page
in the next few days. Hope to see you at the finals next year!