<<Back to News
New Q-Jets are here!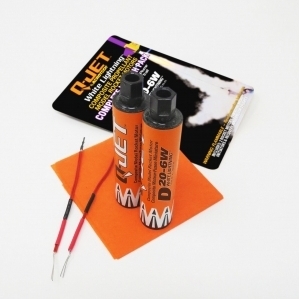 We have the new Quest White Lightning C18 & D20 Q-Jet engines in the house! We have all three delays of the D20 and C18 now in stock and ready to ship! For all the details and to order click here!

Testimonials
I built the 24 mm Wac Corporal that you guys make, and have launched it several times and it flies GREAT!????! I REALLY LIKE your products....GREAT stuff! - Bill G.

View all testimonials