<<Back to News
Estes ASTROCAM® now available!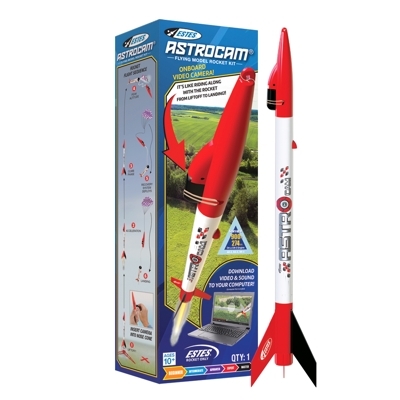 T
he new Estes Astrocam® flying model rocket comes equipped with its own high-definition digital video camera and a specially engineered nosecone to house the camera during flight! Check it out here!

Testimonials
My only regret is that I didn't order more of your fine products. My local rocket buddy and I expect to be ordering from you more in the future. Thank you for a great experience! - Michael M.
View all testimonials