<<Back to News
New Quest E35 Q-Jets in stock!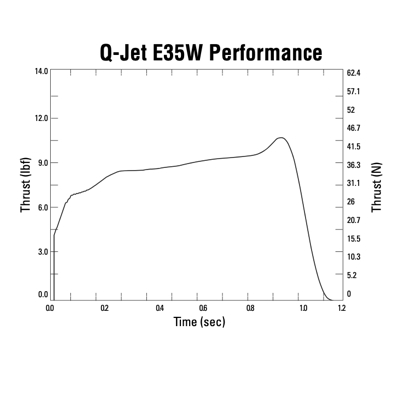 The newest Quest Q-Jets are in stock and ready to ship! The E35 uses bright White Lightning propellant and comes in 5, 8 & 11 second delays. They are the same size as an Estes E12, but deliver much more thrust in the same size engine. All come 2 per package and have igniters and wadding included. Check them (and the rest of the Q-Jet line) out by clicking here!

Testimonials
My first order from ASP will not be my last. Truly excellent packaging, speedy service and high product quality, as well as innovative kits that make me a better rocketeer. The competition bug bit me, and ASP is the answer! - Ron K.
View all testimonials