<<Back to News
New Quest E35 Q-Jets in stock!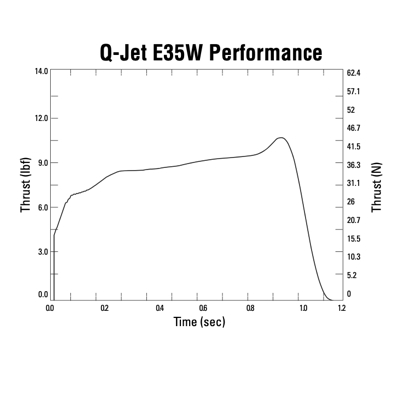 The newest Quest Q-Jets are in stock and ready to ship! The E35 uses bright White Lightning propellant and comes in 5, 8 & 11 second delays. They are the same size as an Estes E12, but deliver much more thrust in the same size engine. All come 2 per package and have igniters and wadding included. Check them (and the rest of the Q-Jet line) out by clicking here!

Testimonials
My shipment arrived in perfect condition today. Great service. - Bill B.
View all testimonials